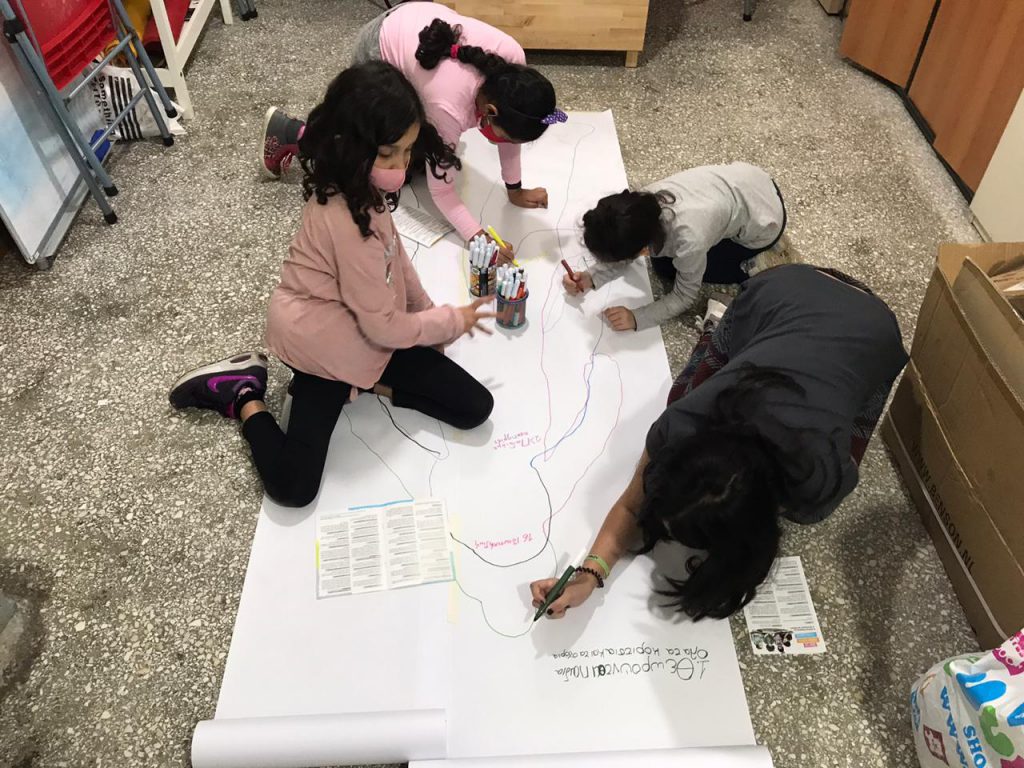 At the beginning of the project, all the partners organised workshops with teens (aged 13-18) in all partner countries. Through these activities, disadvantaged children were involved in creative and cultural activities and became aware of the Convention on the Rights of the Child. During the workshops, the children were able to express themselves freely on all issues related to their rights. The stories that came out of these workshops were used to develop the scenario of the theatrical performances.
The methodology for the organisation of the workshops was developed by the Network of the Rights of the Child, the consortium organisation which is expert in the promotion of the convention of the Rights of the Child.
Here, you can read the Child participation workshop methodology as well as the detailed version of the methodology which explains all the activities that are proposed to be organised.
These methodologies can also be used by other organisations that are working in order to raise awareness on the rights of the children.